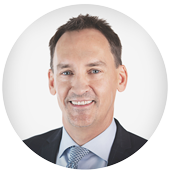 Meet Your Mentor
Greggory Kinzer, D.D.S., M.S.D.
A gifted academician and clinician, Dr. Kinzer's interdisciplinary approach to dentistry is founded in empirical research and clinical experience. His unique ability to impart complex clinical processes in a logical, systematic and understandable way differentiates him from other dental educators of our time.
Committed to advancing the art and science of restorative dentistry, Dr. Kinzer continues to serve as an affiliate assistant professor in the graduate prosthodontic program at the University of Washington School of Dentistry. He also taught with Dr. Frank Spear at the Seattle Institute for Advanced Dental Education from 1998-2009 prior to joining Spear Resident Faculty.
In addition, Dr. Kinzer has written numerous articles and chapters for many dental publications and serves on the editorial review board for the Journal of Esthetics and Restorative Dentistry. He maintains a private practice in Seattle limited to comprehensive restorative and esthetic dentistry.
Dr. Kinzer received his D.D.S. from the University of Washington in 1995 and an M.S.D. and certificate in prosthodontics in 1998.
Seminars with Dr. Kinzer
The Art of Treatment Planning and Case Presentation
Through the use of treatment-planning decision trees, gain confidence and understanding, knowing which treatment options are available for a number of common, but complex dental problems. Learn how to present the advantages and disadvantages of each option clearly to your patients, enhancing your relationship with them and their commitment to choosing what the best care is for them.
Interdisciplinary Case Management
Achieving optimal patient outcomes regardless of case complexity requires the entire interdisciplinary team to have a common approach to treatment and treatment planning. This seminar includes some of the world's most respected clinicians in periodontics, prosthodontics, orthodontics and oral surgery to discuss individual roles as they relate to patient evaluation and management. By learning how each specialty views and evaluates common esthetic dilemmas, attendees grasp how to interpret their own patients' diagnostic information to aid in diagnosis, treatment planning and communication.
Implants - The Surgical/Restorative Connection
Implants are rapidly becoming part of everyday dentistry. While this treatment modality allows us to help patients in unprecedented ways, it has some complexity involved with it as well. Optimal success with placing and restoring implants comes from close cooperation between restorative doctor and implant surgeon. This two-day course will explore the essentials of treatment planning, placement and restoration of dental implants in both simple and complex implant reconstructions. It is sure to provide technical and practical information for both the surgeon and the restorative dentist that can easily be implemented into the practice.
Demystifying Occlusion
Gain confidence and remove the confusion and fear surrounding occlusion in your practice, allowing you to treat patients more predictably and with less anxiety from a single second molar crown, to full arch restorations, or even patients with symptoms of facial pain.
Treating the Worn Dentition
Wear patients present some of the most challenging treatment considerations dentists face. Fear of the severe wear case failing can cause dentists to hesitate in treatment, doubt the appropriate next step, and often refer a potentially lucrative case. This course will give you a solid foundation in what to look for, how to plan and how to predictably treat worn dentitions.
"I need to know what my specialists are able to achieve, so I can better communicate with the patients … The surgeon needs to understand how what they do impacts me. And I need to know what they can do to help me get a more predictable result."
Greggory Kinzer