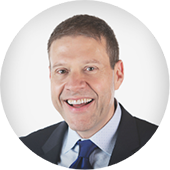 Meet Your Mentor
Ricardo Mitrani, D.D.S., M.S.D.
Dr. Mitrani has authored many scientific articles and chapters in textbooks on implant prosthodontics and esthetic dentistry. He has given more than 500 lectures in 30 countries, maintains a private practice in Mexico City limited to prosthodontics and implants, serves as an instructor in Spear Seminars, frequently contributes to Spear Digest, and develops numerous lessons for Spear Online.
A member of the American Academy of Esthetic Dentistry, American Academy of Restorative Dentistry and the International College of Dentistry, Dr. Mitrani also serves on the editorial boards of numerous peer-reviewed journals, including the Journal of Esthetic and Restorative Dentistry, Compendium of Continuing Education in Dentistry and the Journal of Cosmetic Dentistry. He holds academic affiliation at the National University of Mexico and serves as affiliate associate professor at the University of Washington.
Dr. Mitrani received his D.D.S. degree from the UNITEC University of Mexico City. He then obtained a certificate in prosthodontics and M.S.D. in dentistry from the University of Washington, where he served as the graduate prosthodontics program's assistant director in 2001.
Seminars with Dr. Mitrani:
Treating the Terminal Dentition and the Fully Edentulous Patient
This two-day course will explore the essentials of treatment planning and implant restorative design for the patient with terminal dentition and/or a fully edentulous condition. It will provide guidelines that can be easily implemented in practice in order to help interdisciplinary communication between the restorative dentist, the surgeon and the laboratory.
The Art of Treatment Planning and Case Presentation
Through the use of treatment-planning decision trees, gain confidence and understanding, knowing which treatment options are available for a number of common, but complex dental problems. Learn how to present the advantages and disadvantages of each option clearly to your patients, enhancing your relationship with them and their commitment to choosing what the best care is for them.
Creating An Inspired Vision for the Dental Practice
The dental practices' landscape has considerably evolved from what it used to be 20 years ago, not only from a clinical and technological standpoint, but also from a practice management perspective. The seminar is intended to establish the importance of setting the dental practice's vision as well as building a solid team that enables consistent execution, which is paramount to ensure achievement of practice goals.
"What students will like the most about this two-day seminar is the clarity of the concepts and the relevance of the content … they'll feel more confident communicating with patients."
Ricardo Mitrani