Take your practice to new horizons with a Facially Generated Treatment Planning Workshop.
Humans have always had a desire to explore the final frontier. Your clinical drive is no different. Spear Education's Facially Generated Treatment Planning Workshop (FGTP) will give you the tools you need to see more than you've ever seen before, just like the James Webb space telescope gave us a view of the universe like we've never seen. Over 5,000 doctors have taken FGTP, and we're so confident that it will bring your practice to new frontiers that we are offering $1,000 off if you sign up for any FGTP Workshop taking place now through March 31, 2023. Register today and get your patients saying YES to more complex cases that treat the whole patient.
Save your seat
We will contact you to help you register for the course and ensure your seat is reserved.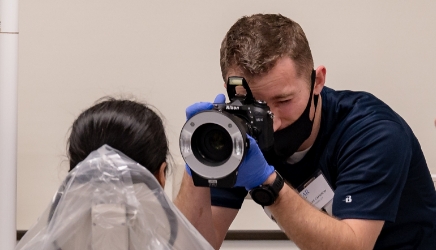 What You Will Learn
How to provide opportunities in the examination and beyond for your patients to see dental health as something they desire through observation, illustration, explanation, and experience. You will help your patients ask you for the best dentistry you have to offer.


How to separate treatment planning from treatment sequencing by clearly visualizing an outcome so that the patient will see WHAT before having to consider HOW.


Utilizing the tremendous power of photography to let the patient see what you see, help you plan treatment, and help the patient visualize the outcome you see for them using selected images and templates.


How to systematically develop treatment plans for cases of any complexity using the Facially Generated Treatment Planning protocol developed and successfully used by Dr. Spear and his students for more than 30 years.



How to employ a four-part process for discussing your findings with patients, helping them see what they really want so they can ask for solutions to help them get it.